Monday, December 4, 2017 - 10:26
Nigerian youths have taken to Twitter to talk about the police brutality they had encountered from the Special Anti-Robbery Squad unit. Nigerians detailed their different nightmares they have over the years received from the member of the Anti-robbery squad.
Nigerians complained about the corruption, threatening of life and properties, harassment(including sexual harassment), unlawful killings, and unprofessional attitude of the Special Anti-Robbery Squad. These men, according to Nigerians on Twitter will approach any good looking men with expensive outfit or cars, and labelled them internet fraudsters.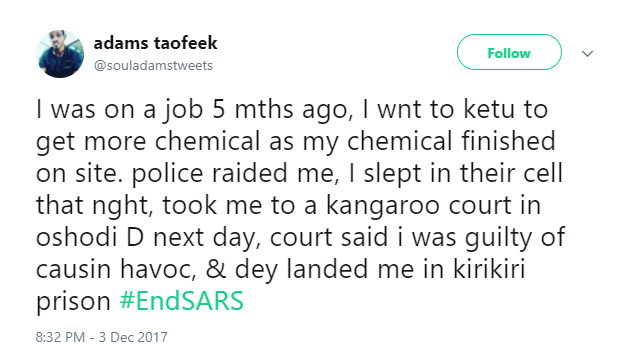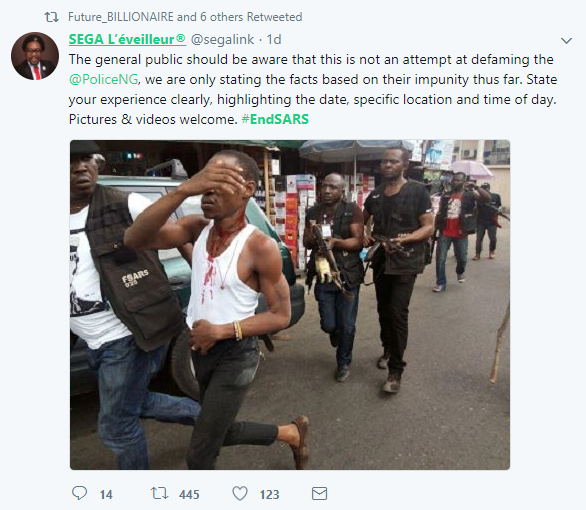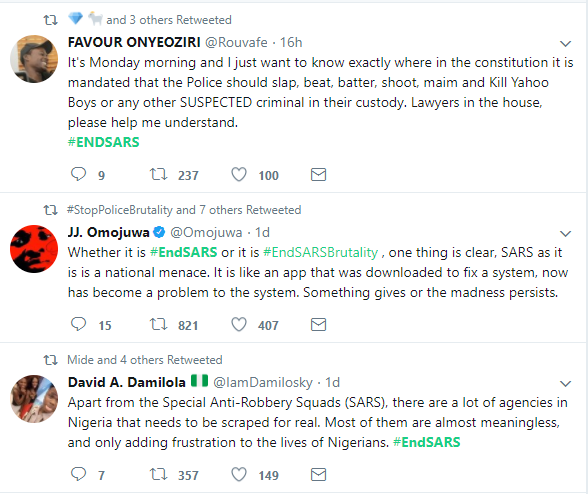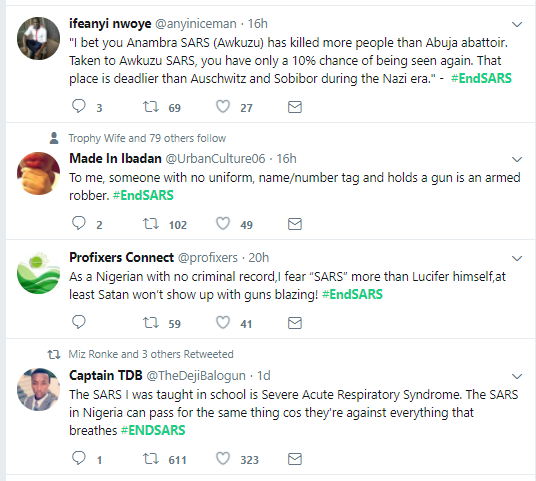 The #EndSARS started on Saturday and has been trending on Nigeria Twitter after a news of how SARS had shot a young man in the head in Lagos. 
The Nigeria government had stayed mute on the ENDSARS hashtag since it started, while the only person that had responded is presidential aspirant, Abubakar Atiku. Atiku tweeted;
There is no response from the Buhari media team or from the vice-president. 
Some Nigerians are also looking to take the issue outside Twitter and organise a rally to let the government know that Nigerian youths are not safe with SARS around their communities.