Saturday, April 4, 2015 - 17:02
The Ekiti House of Assembly this morning released a note calling on the impeachment of Governor Ayo Fayose on the charges of gross misconduct in the state, the legislators signed the impeachment notice and sent to the governor.
Lere Olayinka, special assistant on public communication and new media had replied the move of the APC as ignorant and crude, Olayinka said that the men need to understand that the document needs to be signed by the speaker of the house, Hon Dele Olugbemi and not Dr Adewale Omirin who is not the speaker of the house.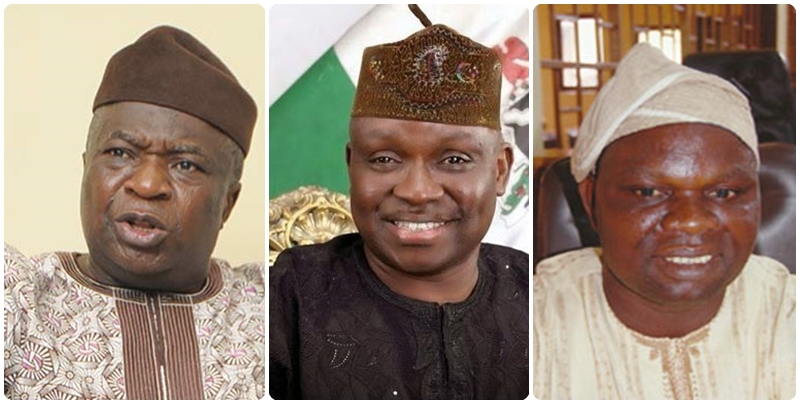 From left is Honourable Adewale Ominrin, Middle is Governor Ayodele Fayose And Hon Dele Olugbemi 
Since last year November, these so-called lawmakers abdicated their duties and ran to Lagos only for them to resurface on Wednesday, but they hurriedly ran away again.Now they are posting notice of impeachment signed on March 9, 2015 and Ekiti people are asking; was the motion for impeachment moved and adopted in Lagos or Osun state house of assembly? Is impeachment of a governor done along Lagos-Ibadan Expressway inside a moving bus?
Rather than going about advertising their ignorance and crudity, the APC lawmakers should wait for the court to adjudicate on the case they filed because even the president-elect, Major General Muhammadu Buhari (rtd), will respect the rule of law when he assumes office.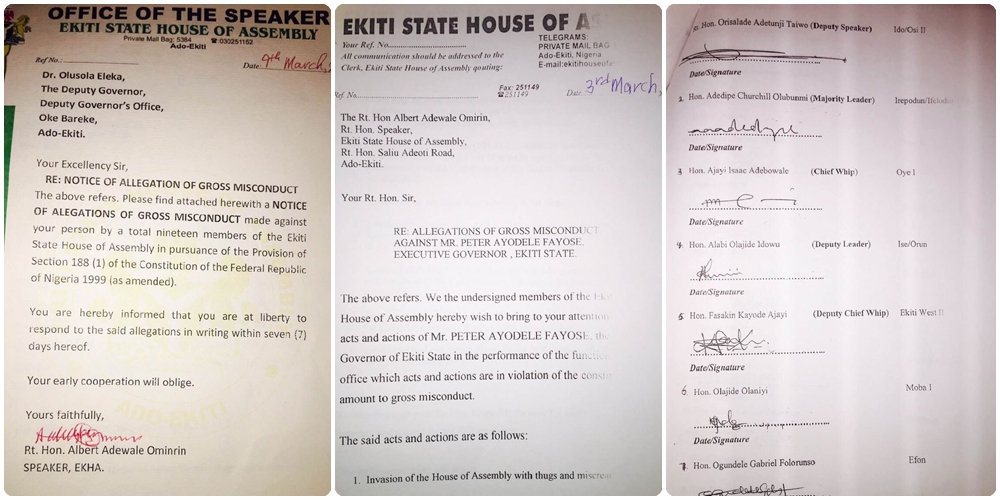 Their is currently crisis rocking the Ekiti state of Assembly since October Governor Fayose assumed office. The PDP member of the state of Assembly had impeached the speaker of the house, Dr Adewale Omirin under controversial circumstances.
Since the crisis, the member of APC under Dr Adewale Omirin had vacated the House of Assembly complex and are currently using the Ekiti state University for their meetings