Thursday, December 18, 2014 - 17:40
Hanoi, Viet Nam : An expat in Hanoi is on the deportation list at the moment from flying a drone around it Army base. Pim Roes, a 34 year old man from the Netherlands had decided to have fun with his drone for satellite images. But unfortunately, the man flew the drone around an Army base in Hanoi, the drone was spotted and was immediately confiscated.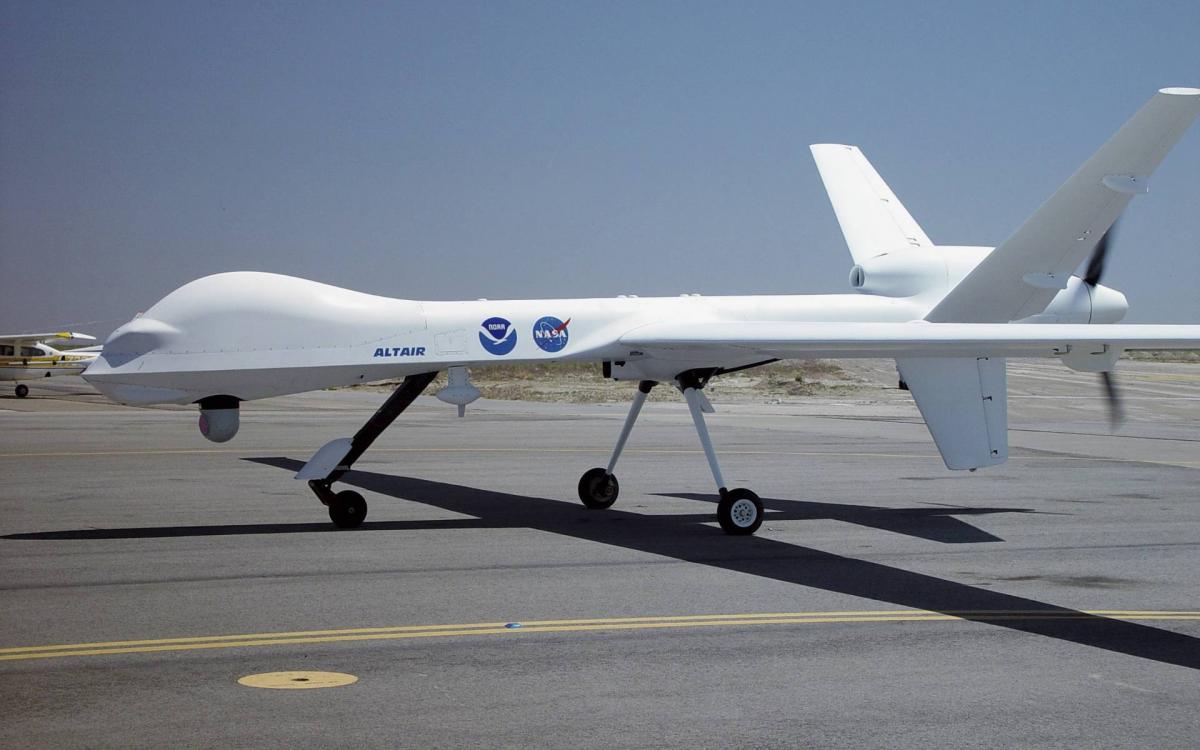 Pim Roes, who had stayed in the city of Hanoi for 4 years went to his Facebook to say goodbye to a country he had loved for years and planning to stay. In his message on Facebook, the man wrote
"Goodbye Vietnam.. It was an awesome 4 years..
Sunday I've got a one way flight out.
As many know by now I was collecting video footage around Hanoi with a drone..
Accidentally flew it near an army base.. Drone confiscated, and because of it I'm not allowed in the country anymore as a tourist.
Next stop is Netherlands, then south america where I will reunite with my girlfriend Mélanie at some point.
Different military base in Vietnam had the No photograph or video capturing when you are in around the area and you will be warned if you did not see this sign. A drone is a sophisticated instrument and anybody flying this without the authority from right position might be in trouble and will face strict pernalties.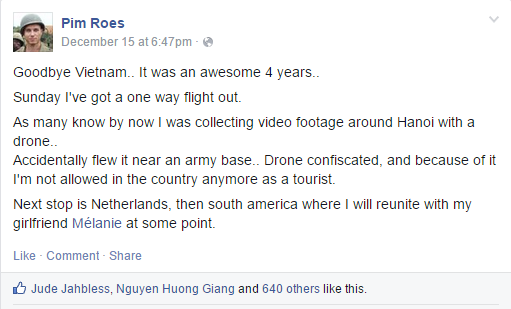 A drone had been used in the past to target terrorist or capture routines and it looks like Vietnam is not taking a chance and nobody will be spared, whether you are aware of this or not. 
Pim Roes also won't be flying to Vietnam in the near future as he is being put on the "NO ENTRY" list to Vietnam. The young man will be joining his family soon.
Anna for Doy News