Monday, June 15, 2015 - 09:42
Netizens was amazed on Saturday night after the "lollipop" rapper, Lil Wayne announced in his KMEL Summer Jam in Oakland that he just signed with Roc Nation, Lil Wayne said :
  I just signed a deal with my motherf–king idol Jay Z.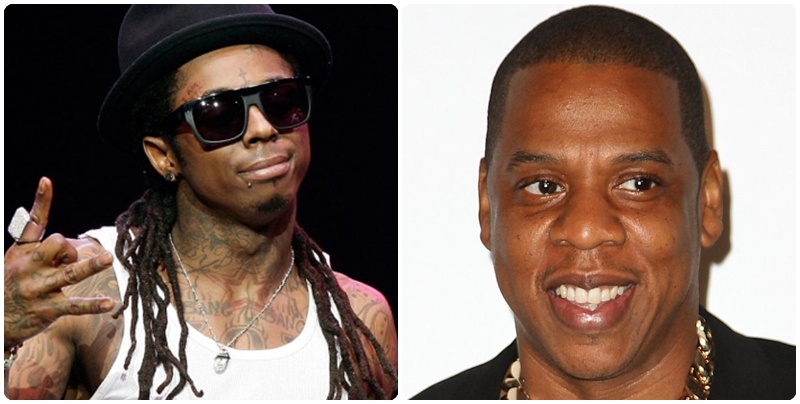 With fans of Lil Wayne knowing all has gone south with his former label boss, Birdman, the whole internet had assumed he had signed a deal with Roc Nation as the latest artist. 
But the assumption was wrong, when Lil Wayne was talking about signing a deal with Jay-Z, he was only talking about his partnership deal with Jay-Z as artist owner of the new streaming platform, Tidal, and had dropped a track, Glory, as a good faith on his deal, which was exclusive only on Tidal.
Though Lil Wayne had been one of Jay-Z greatest fan, he had once said that Jay-Z's "Lucky Me" track is his all time favourite, and he had "Lucky Me" tattooed on his neck and a verse from the song on his leg.
Jay-Z had wanted to sign Lil Wayne to Roc Nation at a time, but the label boss, Birdman stopped all efforts to Weezy. He said :
  I felt it was only right to call him. I called him out of respect like, 'Yo, I was talking to Wayne. Just to let you know, Jay-Z told power 105.1 radio